Real-Time
AutoProcessor REX-Publishing is real-time increasing realiablity and accuracy of inventory distribution.
Request Info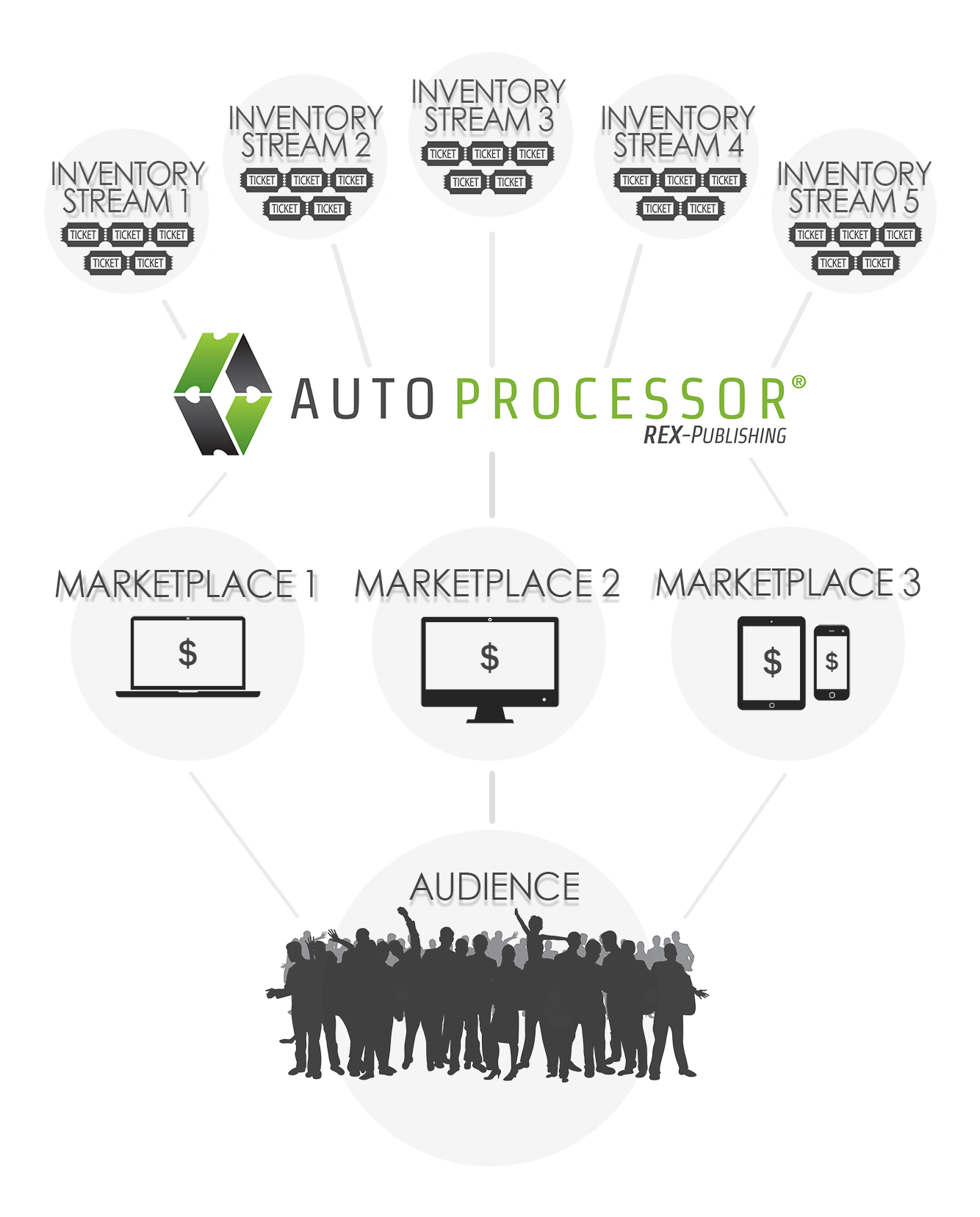 Guaranteed
AutoProcessor orders are guaranteed through the real-time REX-Publishing platform.
Request Info
Our Story
AutoProcessor is the world's most comprehensive, flexible, and intuitive inventory distribution software solution and was launched in 2011. Initially developed by Dominic Laico to deliver efficiency in an otherwise inefficient ticketing industry, AutoProcessor has continually grown and evolved over the past 5+ years. AutoProcessor employs over 20 team members with various responsibilities ranging from development, support, event/venue mapping, servicing, sales and executive management. With continual development and growth as a company, AutoProcessor now boasts six different platforms to ensure that there is a solution for any inventory distribution need.
Request Info